Customer Service Practitioner Apprenticeship Standard Level 2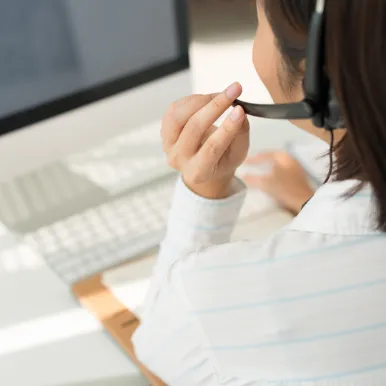 The Customer Service Practitioner apprenticeship will take approx. 12 to 15 months to complete in the work place, where you will gain the skills, knowledge and behaviours required to deliver high quality products and services to the customers, offering customers advice, guidance and support and problem solving and measuring customer satisfaction.
Price
No fee for eligible learners
Location
Workplace Delivery
What is the Programme Content?
You will be required to develop your knowledge of the business you work in. This will include topics such as products and services, sales and promotion and knowing your customer profile. Meeting regulations and legislation. Improving customer service.
Those involved in dealing with customers face to face, online or over the telephone. Those who wish to develop quality customer service skills to increase the customer experience.
What prior experience and knowledge do I need?
No prior experience is required. Apprentices without level one or equivalent English and maths will need to achieve these before end point assessment and will also need to take the test for level 2
What materials or equipment do I need to provide?
What materials or equipment do we provide to you?
Ongoing programme progression will be reviewed with the employer. End Point assessment will include: • Show case portfolio • Practical observation, and • Professional discussion
Is the programme accredited?
The programme is a nationally recognised apprenticeship certificate.
Progress to the Customer Service Specialist Level three
Enquire About This Course
Complete the form below to begin your enquiry & one of our team will contact you