Community Activator Coach (Sports)
Overview
Are you a natural leader and have an interest in coaching? Dame Dorothy Primary School in Sunderland are looking for a creative person to engage the school & local community in fun, inclusive and engaging activities that help people of all ages & abilities to change their behaviour and adopt and maintain a physically active lifestyle.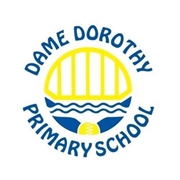 Dame Dorothy Primary School
Sunderland , SR60EA
Role and Responsibilities
· Before school clubs.
· Break time activities and clubs.
· Healthy eating programme promotion.
· Supporting PE classes.
· Support in the classroom.
· Organisation of sporting events throughout the year.
· Holiday clubs at Boldon Lawn Tennis Club to help with coaching and recreational competitions.
· Engagement with parents.
· Community involvement & encouragement.
· Promoting wider sporting opportunities within the school.
· Community promotion of healthy lifestyle / eating habits.
Taking part and organisation of Healthy Living Week.
Required Skills
· Excellent communicator
· An interest in sports or some coaching experience is preferred
· Able to interact and adapt to different audiences
· Team player
· Able to use own initiative
Proactive approach to work and learning
Required Qualifications
Maths, English and ICT, GCSE Grade 4-9 or equivalent.
Training
· Maths and English to Level 2 required, if not already achieved.
· Ongoing assessment by the employer and provider – for example meetings with apprentice, employer and learning provider, observations of workplace, gathering evidence.
· Knowledge, Skills and Behaviour in relation to: customer service principles and practices, planning, regulation, responsibility and IT, business principles, customer communication and health and safety.
Undertake a self-assessment in the last month of their apprenticeship to enable them to see whether they are confident that they have taken on board all aspects of the occupation. This self-assessment must be submitted to the independent end point assessor as a source of evidence to prepare for independent End Point Assessment which will include multiple choice assessment; showcase portfolio of learning and interview; presentation of a project.
Prospects
tba