Digital Marketer Apprenticeship Standard Level 3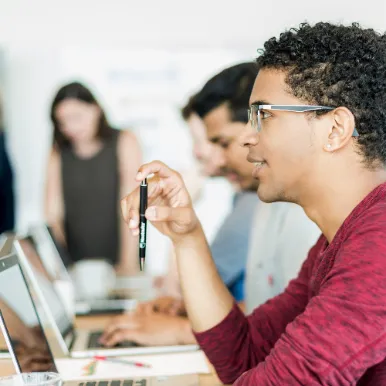 The Digital Marketer apprenticeship takes approx. 15-18 months to complete. You will gain knowledge, skills and behaviours and learn about how to use digital technology and social media to enhance your organisation's offer to the customers/stakeholders
Price
No fee for eligible learners
Location
Workplace Delivery
What is the Programme Content?
A blend of • Tutorials • Self directed learning and application in a communications/marketing environment. You will develop knowledge of the business you work in, and how to use digital knowldge and skills to effectively market and develop the business messages, products/services
Those who are interested in working with online and social media platforms in a marketing/communications environment
What prior experience and knowledge do I need?
No prior experience is required however good communication and functional maths skills are required as well as a passion for digital and social media. Apprentices without level two or equivalent English and maths will need to achieve these before end point assessment
What materials or equipment do I need to provide?
What materials or equipment do we provide to you?
Ongoing on programme online assessment and reviews; End point assessment- portfolio of evidence; work-based project; structured interview and employer reference
Is the programme accredited?
The programme is a nationally recognised apprenticeship certificate.
Progress to marketing management and/or apply for membership of professional marketing organisations such as Chartered Institute of Marketing (CIM)
Enquire About This Course
Complete the form below to begin your enquiry & one of our team will contact you