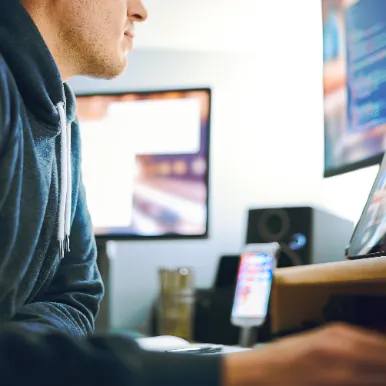 This course will help to improve both your knowledge and confidence in English.
Price
No fee for eligible learners
Location
Gateshead Interchange Centre
Day(s) of the week
Monday, Tuesday, Wednesday, Thursday , Friday
What is the Programme Content?
Spelling, punctuation, grammar, writing for different purpose, types of text, reading, speaking and listening
Anyone who is 19+ and looking to improve their English skills or achieve a qualification.
What prior experience and knowledge do I need?
What materials or equipment do I need to provide?
What materials or equipment do we provide to you?
We provide all course materials and learning resources
On line assessments, classroom based course work and practice tests will be used to assess your level
Is the programme accredited?
Edexcel Qualifications. Entry 1 to Level 2
Apply for an initial assessment with the Skills for Life Team. Click 'apply' or call 0191 433 8738 to make the appointment. Why not consider starting another programme? learningSkills has a lot of programmes to offer: • Community learning (cookery, languages, arts and crafts) • Family Learning (Baby massage, pottery) • Vocational Learning (NVQs, Awards, Certificates, Diplomas and Apprenticeships) • Qualifications and training for teaching assistants and support staff • Skills for Life (Maths, English, ICT and ESOL)
Enquire About This Course
Complete the form below to begin your enquiry & one of our team will contact you