Overview
To nurture and care for children within the setting. This is a great opportunity to develop your skills!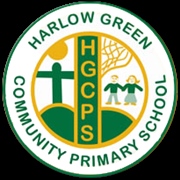 Harlow Green Community Primary School
Gateshead, NE97TB
Role and Responsibilities
To effectively deliver the EYFS ensuring that the individual needs and interest of children in the setting are met (in conjunction with other team members).

To keep records of your key children's development and learning journeys and share with parents, carers and other key adults in the child's life.

The follow the nursery safeguarding procedure to ensure children are kept safe, well and secure.

Support all staff and engage in a good staff team.

To develop and maintain strong partnerships and communication with parents/carers to facilitate day-to-day caring and early learning needs.

To ensure the provision of a high-quality environment to meet the needs of individual children having an awareness of any disabilities, family cultures and medical histories.

To advise Manager/Deputy of any concerns, e.g., over children, parents, the safety of the environment, preserving confidentiality as necessary.

To be involved in out of working hours activities, e.g., training, monthly staff meetings, summer fayre, etc.

To be flexible within working practices of the setting, covering where needed, undertaking other responsible duties where needed, such as domestic tasks, preparation of snack meals, cleansing of equipment etc.

To work alongside the manager and staff team to ensure that the setting's philosophy is fulfilled.

To be aware of the high profile of the nursery and to uphold its standards at all times, both within work hours and outside.

To read, understand and adhere to all policies and procedures relevant to your role and the safe running of the setting.

Be involved in all aspects of Ofsted and LA inspections.

To be responsible for your continuous professional development. Keep all statutory and required training up to date.

To keep completely confidential any information regarding the children, their families and other staff that is acquired as part of the job.

To support nursery assistants, students, and volunteers.

To undertake and lead on additional responsibilities such as SENCO, training co-ordinator, outdoor monitor etc
Required Skills
Strong communication skills
Works well under pressure
Prior childcare experience
Required Qualifications
Maths and English, GCSE Grade 4-9 or equivalent
Training
Maths and English level 2 if not already achieved
Ongoing assessment by the employer and provider, for example meetings with apprentice, employer and learning provider, observations at work place to gather evidence.
Knowledge, skills and behaviours in relation to customer service principles and practices, planning, regulations, responsibilities and IT, Business principles, customer communication and health and safety.
Undertake a self-assessment in the last month of their apprenticeship to enable them to see if they are confident that they have taken on board all aspects of the occupation. This self assessment must be submitted the independent end point assessor as a source of evidence to prepare for independent end point assessment which will include a multiple choice assessment, showcase portfolio of learning and interview and a presentation of a project.
Prospects
Strong progression for the right candidate with lost off opportunity's