IT Technical Salesperson Apprenticeship Standard Level 3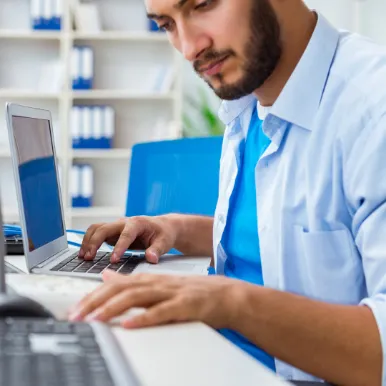 The IT Technical Salesperson apprenticeship will take approx. 15 months to complete in the work place, where you will gain transferable skills, knowledge and behaviours where you may be working independently or as part of a team developing your skills in selling e.g. technological packages to customers
Price
No fee for eligible learners
Location
Workplace Delivery
What is the Programme Content?
A blend of: • Tutorials • Self directed learning and application in an advisory environment. You will develop knowledge of the business you work in and the marketplace along with sales techniques
Those involved in IT Sales will be primarily required to sell IT products and services to a range of customers and to maintain and develop these business relationships further
What prior experience and knowledge do I need?
A knowledge of IT systems, products and services. Apprentices without level two or equivalent English and maths will need to achieve these before end point assessment.
What materials or equipment do I need to provide?
What materials or equipment do we provide to you?
Ongoing programme progression will be reviewed with the employer. End Point assessment will include:• Production of a summative portfolio of evidence; an employer reference; a structured interview around a work-based project •
Is the programme accredited?
The programme is a nationally recognised apprenticeship certificate.
Progress your career into sales management
Enquire About This Course
Complete the form below to begin your enquiry & one of our team will contact you