Level 3 Certificate in Principles of Leadership and Management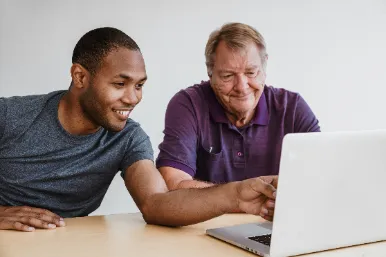 An Team Leader is a first line management role with operational / project responsibilities
Price
No fee for eligible learners
Location
Workplace Delivery
What is the Programme Content?
A blend of • Taught workshops • Tutorials • Self-directed learning and application in a business environment • Development of skills, knowledge and behaviours throughout continuous & professional development
Roles that include: • Supporting, managing and developing team members • Managing projects • Planning and monitoring workloads and resources • Delivering operational plans
What prior experience and knowledge do I need?
Entry requirements will be decided by each employer but may typically be five GCSEs of grade C or above. Apprentices without level one or equivalent English and maths will need to achieve this before end point assessment.
What materials or equipment do I need to provide?
What materials or equipment do we provide to you?
Ongoing programme progression will be reviewed with the employer. End Point assessment will include: • Test of knowledge using scenarios • A competency-based interview • Assessment of portfolio of evidence • Presentation of work-based project approach and findings • Professional discussion relating to CPD activity
Is the programme accredited?
The programme is a nationally recognised apprenticeship certificate.
You may chose to register as associate members with CMI and ILM to support professional career development and progression
Enquire About This Course
Complete the form below to begin your enquiry & one of our team will contact you