Level 3 Early Years Educator Apprenticeship Standard (430)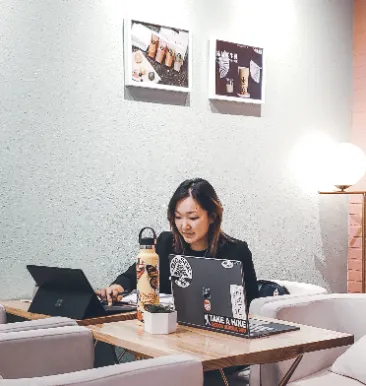 Early Years Educators, and other job roles such as nursery nurse and childminders, are highly trained professionals who play a key role in ensuring that young children learn and develop well and are kept healthy and safe. They work in a range of settings including full day care, children's centres, pre schools, reception classes and as childminders. They may either be working on their own or supervising others to deliver the Early Years Foundation Stage (EYFS) requirements set by Government for the learning, development and care of children from birth to 5 years old.
Price
No fee for eligible learners
Location
Workplace Delivery
What is the Programme Content?
An Early Years Educator: Plans and supervises child initiated and adult led activities which are based around the needs and interests of each individual child Supports children to develop numeracy and language skills through games and play Has key person responsibility to help ensure each child feels safe and secure Observes each child and shapes their learning experience to reflect their observations Meets the care needs of the individual child such as feeding, changing nappies and administration of medicine Works in partnership with other colleagues, parents and/or carers or other professionals to meet the individual needs of each child You will complete tasks and assignments to show competence in a number of behaviours, knowledge and skills while developing best practice in an EY setting.
Anyone who wants to progress in Early Year's provision - building on a previous L2 apprenticeship, EY experience or qualifications.
What prior experience and knowledge do I need?
A level 2 qualification in a relevant childcare subject or adequate current experience working in Early Years. Apprentices without Level 2 English and maths will need to achieve this level prior to taking their end point assessment.
What materials or equipment do I need to provide?
Access to the internet through a PC, laptop, iPad or tablet
What materials or equipment do we provide to you?
Google classroom and Smart Assessor
L3 Diploma for the Early Year's Practitioner (Early Educators) - holistic assessment through assignments, observations, professional discussions, Q&A End-Point Assessment - A knowledge test and a professional discussion underpinned by a portfolio of evidence
Is the programme accredited?
Yes - Apprenticeship - NCFE L3 Award in Paediatric First Aid or L3 Award in Emergency Paediatric First Aid L3 Diploma for the Early Year's Practitioner (Early Educator)
Employment as an Early Educator (Level 3), progress to a level 4 Early Year's qualification or Higher Level Teaching Assistant (HLTA)
Enquire About This Course
Complete the form below to begin your enquiry & one of our team will contact you