Boost Your Career Opportunities
Improving maths , English and ICT is proven to boost career opportunities. There are currently hundreds of thousands of people in England currently taking advantage of free courses. Most people don't even know where to start.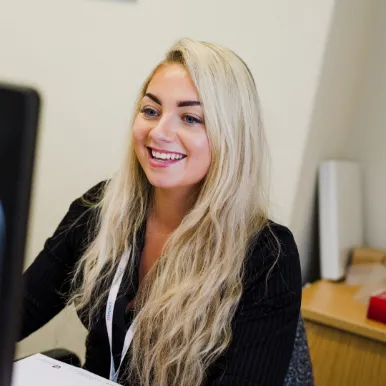 Skills For Life
Gateshead Council learningskills have funding to help support and improve your maths, English and ICT skills. Most people want to aim to achieve a level 2 qualification, which is equivalent to a GCSE C grade or a 4 in the current grading.
Before you do anything, you would need to complete a 25-minute assessment per chosen subject to see what your current skills are. For example, you could be working at a very high level and just need some brief support. The assessment will tell us exactly what your current level is and how long it can take to get you to level 2.
Your initial assessment is FREE and can be completed at any of our learning centres or online.
What Our Previous Learners Think
"Thank you so much. I really would recommend anyone to do their functional skills with learningSkills. You have been so supportive."
"I have thoroughly enjoyed this course, my confidence is picking up each time. I come looking forward to further learning! John makes you feel so comfortable and it's a good pace of learning"
"Oh my gosh, I got my certificate for my reading today and I am so proud of myself! Thank you to Sophie and Monika for all of your support"
Register Your Interest In Our Maths, English and ICT Courses
Complete this form to register your interest and one of our team will call you back to give you more information or to book your FREE initial assessment.