Operations/Departmental Manager Apprenticeship Standard Level 5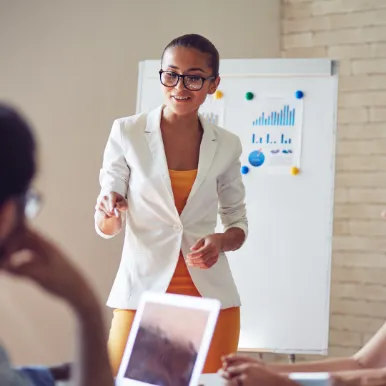 The Operations/Departmental Manager Apprenticeship will take approx. 21-24 months to complete in the work place, where you will gain transferable skills, knowledge and behaviours. You may be working independently or as part of a team developing your management skills. An operational / department manager is someone who manages teams and / or projects. Generally accountable to a more senior manager. You will carry out work activities which may include: • Creating and delivering operational plans • Leading and managing teams • Managing finance including budgets, change and resources
Price
No fee for eligible learners
Location
Workplace Delivery
What is the Programme Content?
A blend of: • Taught workshops • Tutorials • Self-directed learning and application in a business environment • Development of skills, knowledge and behaviours throughout continuous & professional development
Those involved in managing teams/projects. Involved with planning, delivering and achieving goals /targets and departmental objectives. Roles may include: • Operations manager • Regional or divisional manager • Department manager or specialist managers
What prior experience and knowledge do I need?
Entry requirements will be decided by each employer but may typically be five GCSEs of grade C or above. Apprentices without level one or equivalent English and maths will need to achieve this before end point assessment.
What materials or equipment do I need to provide?
What materials or equipment do we provide to you?
Ongoing programme progression will be reviewed with the employer. End Point assessment will include: • Test of knowledge using scenarios • A competency-based interview • Assessment of portfolio of evidence • Presentation of work-based project approach and findings • Professional discussion relating to CPD activity
Is the programme accredited?
The programme is a nationally recognised apprenticeship certificate.
You can register with CMI and ILM
Enquire About This Course
Complete the form below to begin your enquiry & one of our team will contact you