Public Relations and Communications Assistant Apprenticeship Standard Level 4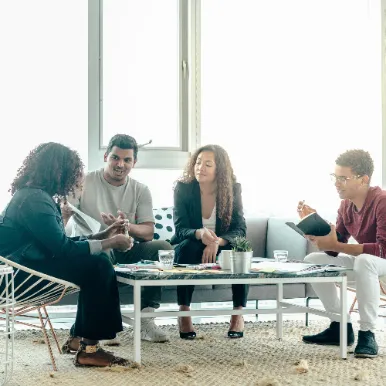 The Public Relations and Communications Apprenticeship Standard Level 4 will help you to develop your knowledge, skills and behaviours to be an effective employee within this exciting and fast moving field of work. Your programme takes approx. 12-18 months to complete. During this time you will be working and learning both with your employer and with learningSkills. You will meet regularly with your tutor and will be required to complete a range of developmental activities covering knowledge, skills and behaviours which will lead you to be able to take your final assessments.
Price
No fee for eligible learners
Location
Workplace Delivery
What is the Programme Content?
Knowledge and understanding of: * Current affairs, the PR industry, the media and marketing, public relations & communications objectives * Planning and processes related to PR campaigns * Types of IT software to support effective promotion of company messages Skills: * Using IT effectively to support campaigns including key digital/social channels * Producing and distributing content * Building relationships * Effective communication * Analysis and evaluation of results * Display appropriate behaviours for working in this environment
Suitable for those at in the early stages of their career working in e.g. public relations. press offices, campaign offices where the aim is to reach and influence your clients through a range of media.
What prior experience and knowledge do I need?
English and maths at minimum Level 2 is desirable as the role requires accuracy and planning skills. Those without Level 2 English and maths will need to achieve these before taking their final assessments. A creative mind and a passion for digital skills is needed.
What materials or equipment do I need to provide?
What materials or equipment do we provide to you?
You will receive ongoing reviews of progress and will sit a final independent End Point Assessment (EPA)
Is the programme accredited?
The apprenticeship is a nationally recognised programme which is certificated
Progression into more advance roles within the industry. Team Leader or Management roles and qualifications On successful completion of the apprenticeship, you will be eligible to apply for membership of the Public Relations & Communications Association (PRCA).
Enquire About This Course
Complete the form below to begin your enquiry & one of our team will contact you