Skills for Life - Gcse Maths / English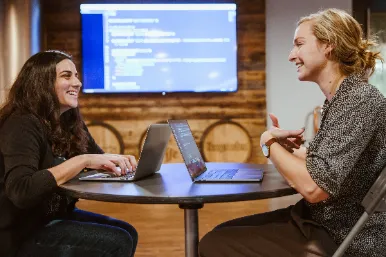 GCSE qualifications are available in English and Maths, and both programmes cover the new 9-1 curriculum. The qualifications are nationally recognised and equip learners with the skills necessary to succeed in work, further and higher education, and everyday life. We offer taught programmes which commence in September. Enrolment on the programmes will be agreed following initial and diagnostic assessments. Assessment sessions run between June and September each year. Maths qualifications currently cover grades 5 – 1 (Foundation specification). English qualifications are no longer tiered so cover grades 9 -1.
Price
No fee for eligible learners
Location
Gateshead Interchange Centre
Day(s) of the week
Wednesday
Course Times
4:30pm to 7:00pm
What is the Programme Content?
During the English programme you will learn to: • Write accurately and creatively for different purposes • Read, analyse and respond to a variety of writing styles • Listen and respond appropriately in a variety of contexts During the Maths programme you will learn to: • Manually calculate within a variety of contexts • Work confidently with fractions, decimals and percentages • Solve problems using algebraic methods • Solve geometry based problems • Extract, interpret and present information effectively
The GCSE courses are for those who: • Require the qualification for employment purposes • Hope to gain access to further or higher education • Would like to build confidence • Would like to support children/ grandchildren
What prior experience and knowledge do I need?
Learners should have at least a Level 1 Functional Skill, or a GCSE grade D (grade 3). However, places are subject to successful completion of our short initial assessment.
What materials or equipment do I need to provide?
You will need a pen and a notebook. Please bring photographic ID to your initial assessment appointment. Maths GCSE – Geometry set if possible.
What materials or equipment do we provide to you?
Access to a tablet/device and Wi-Fi may be beneficial.
Assessment is an ongoing process which will focus on your individual learning goals. Personalised targets will be reviewed throughout the programme in preparation for the final examinations which take place during our examination periods. All GCSE examinations take place during the national examination period, May /June each year. Results are issued in August. Current examination structure: English GCSE – two exams Maths GCSE – three exams
Is the programme accredited?
Yes. The GCSE programmes offer the opportunity to gain a nationally recognised qualification.
Apply for an initial assessment with the Skills for Life Team. Click 'apply' or call 0191 433 8738 to make the appointment. Why not consider starting another programme? learningSkills has a lot of programmes to offer: • Community learning (cookery, languages, arts and crafts) • Family Learning (Baby massage, pottery) • Vocational Learning (NVQs, Awards, Certificates, Diplomas and Apprenticeships) • Qualifications and training for teaching assistants and support staff • Skills for Life (Maths, English, ICT and ESOL)
Enquire About This Course
Complete the form below to begin your enquiry & one of our team will contact you