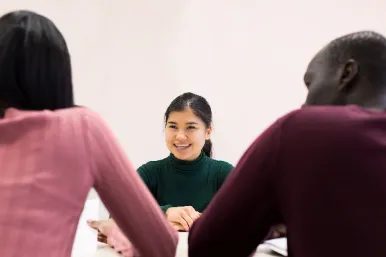 Whether you're working with children or young people, or you'd like to start, it's hard to ignore the impact that digital technology has on our lives. This course looks at the role of digital in our lives today, how this can influence and impact children, and provides guidance for best practice. From online safeguarding to social media and mental health, this is a fresh look at how the digital age impacts our behaviour.
Price
No fee for eligible learners
What is the Programme Content?
This is an online course delivered through Google classroom. During the course we'll cover: • the online behaviour of children and adults • how adults can influence children • when, where and what to post regarding safeguarding • sharing of information and the wider picture • social media and mental health
What prior experience and knowledge do I need?
What materials or equipment do I need to provide?
None but you will need access to the internet, laptop, desktop computer or tablet.
What materials or equipment do we provide to you?
Online feedback from tutor
Is the programme accredited?
Progress onto another Family Learning/education course or accredited ICT course
Enquire About This Course
Complete the form below to begin your enquiry & one of our team will contact you