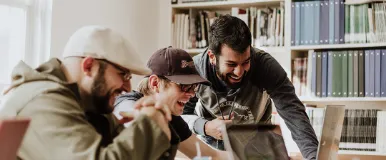 Learning and Skills
We are Learning and Skills, the North East's leading provider of educational services. As part of Gateshead Council, we deliver learning in venues and workplaces across the region to help local people thrive.
Whether you're just starting out in your career, looking to change direction, or to learn something new, we offer a wide range of courses. From entry level training programmes, right through to Level 6, we can support your unique learning journey. We also offer a huge range of non-accredited and first steps learning programmes.
We're also the second largest Local Authority provider of apprenticeships in the UK. So whether you're looking to recruit an apprentice or become one, our team can help.
In January 2020 Ofsted rated us as a GOOD provider, and we're committed to providing an excellent service to learners of all ages. Join our community of more than 11,000 learners and let us help you learn, grow and thrive.
Check out what's on offer below!