Apprenticeship Statistics 2021/22
The July quarterly update provides provisional in-year apprenticeship and traineeship figures for the first three quarters of the 2021/22 academic year (August 2021 to April 2022).
The updated monthly apprenticeship starts figures cover the first nine months of the 2021/22 academic year (August 2021 to April 2022) based on data returned in June 2022.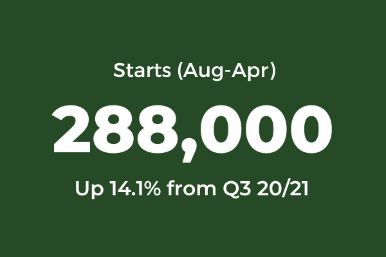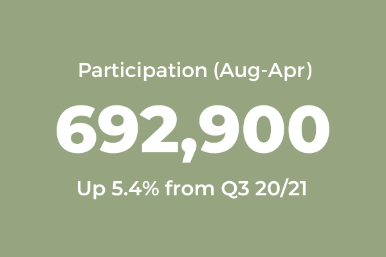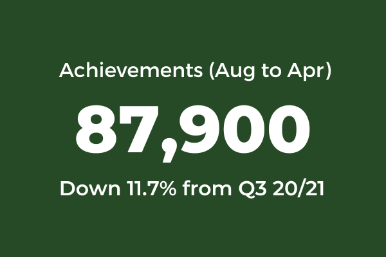 Please note: COVID-19 restrictions and assessment flexibilities affected the timing of achievements, therefore care must be taken when comparing achievements between years as some achievements expected in a given academic year may have been delayed to the subsequent year.
Figures for the first three quarters of the 2021/22 academic year show:
Advanced apprenticeships accounted for nearly a half of starts (42.9% or 124,000 starts).
Higher apprenticeships accounted for nearly a third of starts (30.6% or 88,200 starts).
Under 19s accounted for 23.7% of starts (68,500)
96,400 incentive claims so far for apprenticeships starting in the first three quarters. This compares to 77,500 for the same period in 2020/21.
"These figures show us that employers really valued the benefits apprentices could bring to their workforce. The government were offering increased grants to help employers build back their business after lockdowns and restrictions due to the pandemic.
It also shows that employers are not only thinking of apprenticeships for new members of staff. A third of apprentices were completing higher level apprenticeships. This is where employers can offer degree equivalent qualifications through government or levy funds. The fact that an employer can offer a degree to an employee without the employee baring the cost and completing work in their own time or out of office time is amazing!
Apprenticeships still have a stable place in the balance sheet of organisations and with our free and full recruitment offer this means we can not only save you money, but time also. Recruiting an apprentice can free up your employees to do the job they are skilled at and can generate you revenue."