Business Admin Apprenticeships
The Job & The Benefits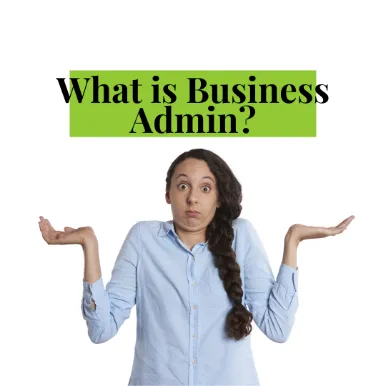 Maybe you've finished education this year, felt like you're in limbo ever since leaving school or thinking about whether Sixth Form was the right choice for you. Either way, you're looking for a role that you can build a career on the back of, and because of that it's important that you make the right decision.
If you've had a look around for an apprenticeship, you've most likely seen listings for Business Administration, they're very popular. But do you know what a Business Admin even does? Here are some thoughts from a former Business Admin apprentice on the role, the qualification, and why you should consider utilising a Business Admin Apprenticeship to build a successful career.
What Does A Business Admin Do?
Quite a common misconception surrounding Business Admin roles is that you will just be another front line worker completing boring tasks every day. This just simply isn't the case. Frankly, Business Admin is just a generic term for a person that keeps the day to day of the business running. The reason that there isn't a more specific term for these roles is that there's a large amount of diversity from role to role and from business to business due to each role being specific to the needs of the business. Take for example, an admin role within a charity where your day to day tasks are likely to include organising donations and ensuring they're sent to the right place. Whereas an admin role within a recruitment agency may include sorting applicants and matching them with roles that might suit their skillset. We have current Business Admin Apprentices doing business admin as a receptionist within a doctors office greeting patients and working with medical systems, and others working for estate agents conducting viewings of properties.
The main things to takeaway here are that every admin role is different depending on the type of business and their needs, and that there are some extremely interesting roles out there. Just make sure to read the full vacancy to get an idea of the types of tasks that you will be doing.
Where Can A Business Admin Apprenticeship Take Me?
This is the important part that you should be focussing on. Where can you expect a Business Admin Apprenticeship take you? That's a hard question to answer, but the truth is that it's an extremely flexible qualification that allows you to choose from a plethora of career paths. Two of our own former Business Admin Apprentices at learningSkills demonstrate this quite nicely, with one progressing into a Data Analyst role and the other going on to complete a Level 4 Employability Apprenticeship in more of a recruitment role.
An apprenticeship isn't all about the qualifications though and it's important to bear that in mind. Companies that are looking for apprentices instead of just recruiting to a full-time admin role are showing that they invest in their staff's development that they are hoping that you can fill a long term role within the business. And once you complete your apprenticeship it's not uncommon to be able to progress to the next step on the ladder, with a lot of our Business Admin apprentices have went on to complete a Team Leader Apprenticeship within the same company.
To Summarise
We've seen many young people build long term careers starting with Business Administration. You have the advantage of gaining training from your provider that you can put into practice, impressing your colleagues and management team. All whilst not being expected to understand your role and perform tasks perfectly, you're meant to be learning as you go. An apprenticeship is perfectly viable as a replacement to university, leading on nicely towards management roles and higher level apprenticeships can actually be equivalent to degrees. The main difference between them is that with an apprenticeship you complete your qualifications already within a company, and with a job ready for you to walk back into upon completion.
As a former apprentice writing this, I believe this supportive atmosphere is truly what allows you to gain confidence and push yourself into a successful career. It can't be stressed enough how beneficial any apprenticeship can be to a young person, and Business Admin in particular has the potential to take you almost anywhere.