Changes to Apprenticeships 2022
The training structure of apprenticeships is changing, meaning most employers will benefit from over 100 additional hours of time dedicated to their work duties. Keep reading to find out more about the changes.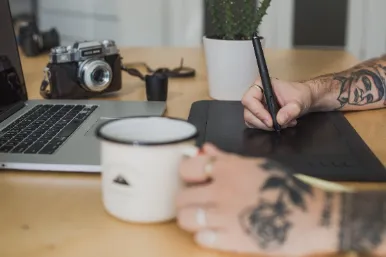 Apprenticeships As They Are
Over the past 5 years, the government have been working to transform apprenticeships into a high quality skills programme aimed to help employers from all industries with their skills needs, introducing over 600 unique apprenticeship standards created by employers.
The new apprenticeship standards aimed to improve the delivery of apprenticeship training and the flexibility available to employers, and has been a huge success.
What is 'Off the Job' Training?
'Off the Job' training refers to the time spent by apprentices completing learning and training activities specifically in relation to their apprenticeship qualification. Although the training is referred to as 'Off the Job', the majority of this work is likely to be completed on site with the employer.
Current Requirements
The current 'Off the Job' training requirement is 20% of the time spent at work over the course of the apprenticeship. For example, an apprentice working 40 hours per week would complete 8 hours per week in 'Off the Job' training.
New Requirements
From August 2022, the 'Off the Job' training calculation will no longer be a percentage of working hours, levelling the playing field for all apprentices. Instead, all apprentices will be required to complete 6 hours of 'Off the Job' training per week.
The Impact
As a result of these changes, employers hiring an apprentice for more than 30 hours per week will see more of their time available for day-to-day work duties. More commonly, employing an apprentice for 40 hours per week will see you gain over 100 hours of working hours over the duration compared to the current system.
Speak To Our Team
If you'd like more information about the upcoming changes, or would like to discuss recruitment with our team contact us using the details below.