Helping Learners - Cookery For Independent Living
Recently, some of our learners took part in a cooking class where they discovered how to cook from scratch, to help them with independent living.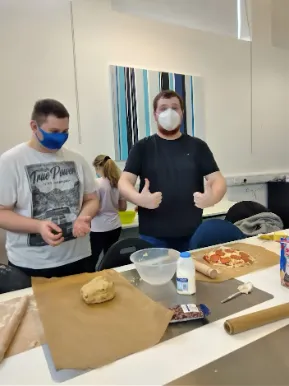 They made all sorts! Pizzas, scones, meatballs, sausage rolls, cheesecake, cookies, brownies and more! Everyone had a lot of fun making a bit of mess and getting to enjoy a lot of tasty food at the end of it. You can check out more of the photos from this course down below.
We're still recruiting learners aged 13-24 for a wide variety of courses:
Business Administration
Barbering
Beauty
Care
Construction
Customer Service
Hairdressing
Retail
Teaching Assistant
We are running virtual open days, video calls and site visits, etc for interested learners and appropriate adults.
Find out more and apply at the link below:
https://mylearningskills.co.uk/young-people-13-24