Don't fancy university? This could be for you!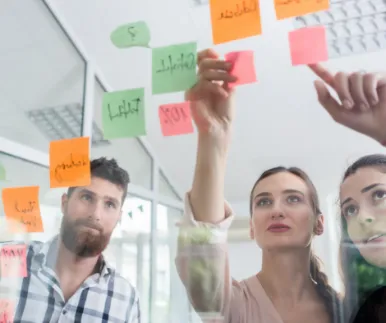 Not sure whether university is the right choice for you after finishing your studies? There's no reason to panic, there's plenty options out there for you.
What are the benefits of choosing an apprenticeship over university?
We spoke to a few apprentices about their experiences…
Thoughts of a former apprentice
Alex Helm started her Business Admin apprenticeship in 2021 and is now working as a Business Development Officer for the Council. "I wasn't sure what I wanted to do until I found the apprenticeship and I have ended up with a full-time position afterwards to progress straight into a new career.
What a current apprentice has to say
We also spoke to Zoe McTurk who is currently enrolled in a Business Admin apprenticeship to hear her story. "I wasn't interested in going to University and didn't want to end up in a load of debt. My friend recommended an apprenticeship, and I haven't looked back. I am learning while I work, and learning lots of transferable skills such as IT, communication skills, interpersonal skills, and project management. So, it's a varied role that could lead to many different jobs. I am also getting paid while I learn which is ideal."
What do you get paid as an apprentice?
One of the best things about choosing to do an apprenticeship over a university education is that you will earn money while you learn. The national minimum wage for apprentices is £4.81 per hour, however many employers decide to pay more. Apprentices are also entitled to 21 days paid holiday plus bank holidays in the UK.
Conclusion
If school and higher education isn't the route you see yourself going down why not try an apprenticeship. It's the ideal opportunity to challenge yourself to gain valuable skills and nationally recognised qualifications. The qualifications and experience gained will help you progress on into further professions you otherwise wouldn't have had the opportunity to.
For help and advice about starting an apprenticeship contact us now on ___000000 or fill out the form below.
Apprenticeship Enquiry
Fill out the form below for more information about apprenticeships