How An Apprenticeship Is Delivered
An Employers Perspective
In recent years, apprenticeships have been changed to be more focused on you... the employer, and how your business can benefit as well as the apprentice. None of the apprenticeships we deliver at learningSkills have 'one day a week in the classroom'. We like to keep your apprentice 'on the job' and learning real skills from you and your team. There are some of our apprenticeships that have a weekly classroom session of approx. 2.5 hours to teach more in depth topics.
When you recruit an apprentice, they will get regular visits from an allocated assessor who will ensure that the apprentice is on target to complete their apprenticeship and pass.
What's Involved?
Parts of an apprenticeship that can be confusing for new employers.
Off The Job Training
Every apprentice must complete 20% of their working week as off the job training. This doesn't mean they have to be away from the workplace. This means that for 1 day a week they must be learning new skills. This doesn't have to be a full day, and can be completed in a few shorter sittings across the week. The apprentice is required to document the new skills they have learned and how long they spent on the activity.
Classroom Sessions / Exams
There are some apprenticeships that require 2.5 hours per week in the classroom. These are mainly school/nursery based apprenticeships such as Teaching Assistants and Early Years Practitioners. A few apprenticeships (including Digital Marketing and Digital Support Technician) have exams to sit during the apprenticeship, but not many.
Written Work / Projects
All apprentices will complete written work for their apprenticeship. This is managed by the assessor and is all related to your business. For example, an apprentice may create, document and manage a project to make your business paperless. It could also be a written document on legislation that is relevant to your business. All of the work completed will be marked by an assessor alongside feedback to the apprentice.
End Point Assessment
An apprentice cannot complete their apprenticeship without either sitting and exam, doing a presentation or having the entirety of their work marked by an independent assessor.
This is called an End Point Assessment and it determines whether the apprentice has learned enough about their vocation to pass their apprenticeship.
Free Apprenticeship Advice and Information
We have apprenticeship experts here at learningSkills who can answer any questions you may have, and also suggest which apprentices may benefit your business the best. Complete the contact form below or contact Susan directly using the details provided.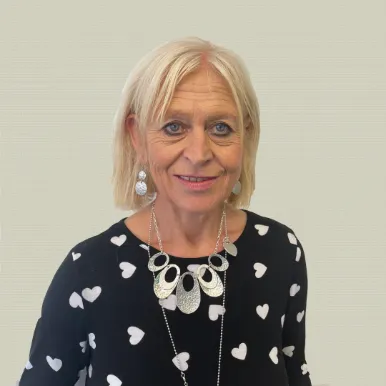 Susan Newton
learningSkills Apprenticeship Officer
susannewton@gateshead.gov.uk
0191 433 8727