How To Recruit An Apprentice - The Process
Thinking of recruiting an apprentice confused about how the process works? Don't worry! We've outlined the process to make it easy for you to understand. Here is some really good advice as to where to start the process.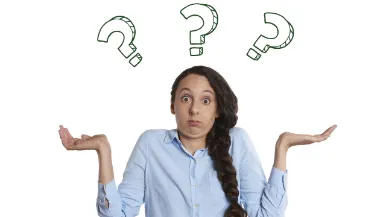 What Job Do You Want Them To Do?
Think about what tasks you would like your apprentice to complete and make a note of them. Will they be part of a team or a department within your organisation, if so, what will their job title be? Now think about the type of person you would like, what interests and characteristics would be ideal.
Make Contact With A Training Provider
Gateshead Council learningSkills deliver apprenticeships in business admin, customer service, ICT, digital marketing, teaching assistant, nursery assistant and sports coaching. If this sounds like the job you are creating, then we would love to hear from you. If not, then we can pass your details to a provider group and somebody who can help will call you. It might be that what you really need is a plumber so when we send your details to all our training provider contacts, whoever delivers plumbing will call you to discuss the opportunity.
I Have A Provider, What Happens Next?
As your training provider we will arrange a face to face or teams meeting with one of our officers. This is where we will go through your job description to find out more about your role. They will also ask some questions about your organisation so they can get a great picture of what you do. We are also really interested to hear about the type of person you are looking for. Your officer will then carry out a very quick health and safety check where we will ask a list of basic questions to ensure your property is safe for an apprentice. We will ask to see things like your health and safety at work poster, insurance certificates and accident books. We will also about your health and safety policy and risk assessment. We wont actually look through it but we just need to ensure you are working within the guidelines of the HSE etc. You will then sign engagement contracts.
How Do I Advertise My Apprenticeship
The easy answer to this is you don't, we do. We will carry out all the recruitment free of charge. Your vacancy will be advertised on the apprenticeships website and all suitable applicants will be called in to an assessment with your officer. They want to make sure they are right for your organisation. They will ensure they have the necessary maths and English grades, understand what an apprenticeship is and how they match your person specification. Then all you do is host the interviews of the best applicants and select your chosen apprentice.