Kelly Weatherson - SHEQ & HR Manager
of Global Substation Solutions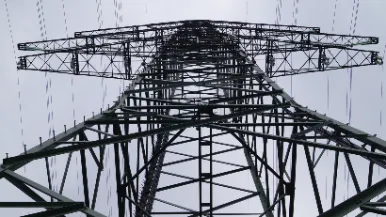 Established in 2006, Global Substation Solutions Ltd (GSS) are a dynamic power systems engineering company, providing turnkey project services to the UK and international transmission, distribution and generation markets i.e. National Grid and Scottish Power. GSS have established offices in both the UK and Belgrade (Serbia), the latter facilitating projects within Eastern Europe, Middle East and Africa. Our portfolio of services includes project management, primary plant and P&C design engineering, site installation, commissioning and specialist design consultancy services.
We spoke to Kelly Weatherson, SHEQ & HR Manager
of Global Substation Solutions, on why it was they wanted to hire an apprentice.
"In the last few years, GSS has nearly doubled in size. We wanted to enable a local apprentice to join the organisation in admin team to help support the whole Company across all departments", said Kelly.
"We are hoping that at the end of the process we will have a new administrator with knowledge over all the different departments."
Global Substation Solutions are taking advantage of the £4,000 grant we are offering to companies to hire an apprentice; why aren't you?
Contact us via our social media channels, our live chat or at apprenticeships@gateshead.gov.uk for more information.