Lesley Thompson - My Positive Experience with learningSkills' Family Crafts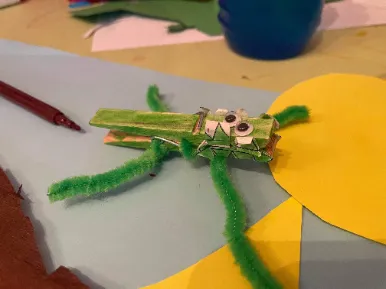 Here at learningSkills, there is nothing we love more than to see our learners enjoy their courses.
We spoke with Lesley Thompson, who recently enrolled to our Family Craft course with her family, to see what she thought of the course and what the experience was like with learningSkills.
"I found the course advertised on Facebook, and they seemed like lots of fun for the little ones and I was shocked it was free!" said Lesley.
"I wasn't expecting much as the course was free, but I was amazed at what came in the post! It was brilliant, from the quality to ease of the packs."
"My little girl loved it, and I enjoyed helping her (when she would let me! She's only 5)".
"We would definitely recommend this course to everyone with little ones - it saves you thinking of things to do!"