Our Free and Full Recruitment Service
By Alex Helm - Recruitment Advisor at Learning and Skills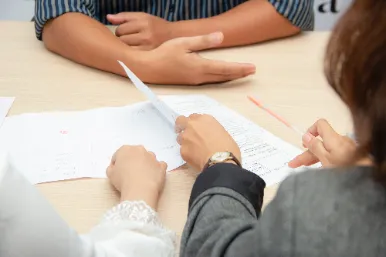 What's On Offer?
Are you finding recruitment time consuming? Did you know if you recruit an apprentice through Gateshead Council Learning and Skills, we complete all of the recruitment including free advertising on all social media platforms and the Governments own apprenticeship website?
My role is to help you find the ideal apprentice for your business. From looking at your job description and finding an apprentice tailored to what you're specifically searching for, to thoroughly examining applications and personally screening candidates to ensure they're up to a great standard. This means that you can spend your valuable time in your business supporting your staff and clients.
What's Left For You To Do?
All you need to do is host face to face interviews for the candidates that we've deemed suitable, giving you a chance to ensure they match what you're looking for and the final decision on who to appoint to the role.
What Do Employers Think?
100% of our employers stated they 'would recommend us to other employers' and that Gateshead Council learningSkills 'ensure that apprentices develop the knowledge and skills that they need for their current job roles and apprenticeship qualification'.
Interested? Have Any Questions?
You can reach out to Alex directly using the contact details below, or you can simply fill out the form to leave us a message and we'll get back to you.