Tim Whitfield - Sales Director of Gastro North LTD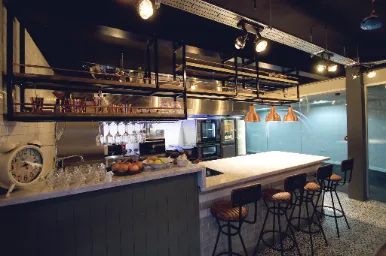 Gastro North are regional market leaders in the supply and installation of professional foodservice systems in all sectors across the UK. Established in 2002, they have worked for some of hospitality's most prestigious clients and maintain a reputation for being a professional hard working business and valuable supply chain partner.
We spoke to Tim Whitfield regarding their latest apprentice recruit, and how this has benefitted Gastro North.
"We have had success with our past recruitment of trade and office based apprentices, who have gone on to secure full time positions within our business. The opportunity to recruit additional apprentices, in positions of importance to the future success of our business, was paramount in our decision to recruit further", said Tim.
"As well as on the job training, apprentices are able to gain relevant vocational qualifications which will provide the individual with the skills and knowledge to perform their role to the highest standard. This will not only benefit the business but will also enhance the apprentice's opportunities throughout their career".
"Our apprentices have only been with us a short time but have integrated well into the business and have demonstrated a high level of promise".
Contact us via our social media channels, our live chat or at apprenticeships@gateshead.gov.uk for more information.
Gastro North: