When is the best time to recruit an Apprentice?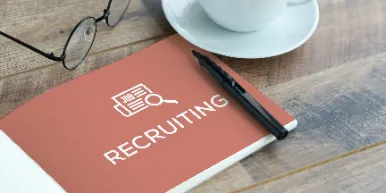 A question asked often by recruiters… Usually the answer will be November, or February.
Well, that isn't always the correct answer. If you are looking specifically for school leavers there are three main questions that could determine the ideal time for recruitment:
1. The Academic year: November and February are quieter months for the school calendar, which means that recruitment drive is higher within the school staff. February is the time Exams are finally over, and November is when students are settled in with their studies.
2. Age: If your interested in recruiting students in year 12 or 13? It's the Pivotal age for recruitment as they are leaving school, and on to the next stage of their life.
3. The business: Don't forget to consider the right time for your business to recruit a new member of staff.
How should you determine if it's the right time for your business?
The Calendar Year
In terms the academic year, it tends to split into three:
1. September- November
2. February to March
3. July onwards.
The last 2 months, December and January are not included as students are off for Christmas then back into January exams.
September – November.
September is the most ideal time to engage with school students as they return to school from the summer, you'll find they are excited at the prospect of real life, earning money, and starting something different when they finish school.
February- March
After UCAS deadlines and Exams in January, February is a great time to spark interest in Apprenticeships for those not 100% set yet on going to university.
July- Summer
After the Summer exams are over, Year 13's are free to head off and embark on something new. Most of them will know what their plan is, Year 12's however will be settling in their last year. It's a great time to offer something different to engage them in your recruitment campaign.
Obviously as recruiters we know it doesn't always work out this way. At Gateshead Learning Skills we have engaged with students throughout the year, so we recommend using these months as a guideline.
Age
Its important that you know exactly what the requirements are for your programme, the minimum grade requirements, the age restrictions etc. This can then help inform you to what age group you target.
But if it is A level results you are wanting, rather than GCSE's; this will be at the end of Year 13. A great time to hit the students with early engagement, they will likely be overwhelmed with university open day brochures and marketing. It is a big decision to go against the crowd and choose an Apprenticeship over University, the students will need time to make their minds up.
Bringing it together
So, we've identified now that this does point to engaging with young people as soon as possible. And speaking in terms of the best time to recruit? I don't think there is an absolute best time, different factors exist for every employer, meaning everyone recruits in different ways. If I had to select a short time frame that I think would be most effective to recruit, it would be September to November, as I think it offers a nice alternative to the time of university deadlines.