Apprentices - 5 Benefits To Your Business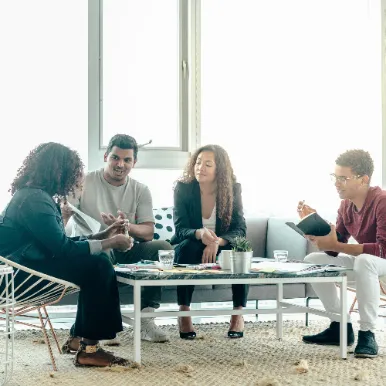 The end of the pandemic may well be in sight, but many businesses are still struggling to grow. The newfound national struggle to recruit staff is handicapping growth for many businesses, especially in the North East.
Apprentices can help deliver fresh new ideas and build new foundations to help your business grow successfully in the long term. Bringing fresh and eager apprentices into your team has multiple advantages, and Apprenticeships now cover more industries and skills than ever before.
Increased Productivity
Apprentices bring fresh, young ideas to a business. With an astounding 72% of business reporting an improvement in productivity after taking on an apprentice (*According to NAS). You can expect an average increase in business productivity of £214 per week by the end of an Apprenticeship. This is achieved through increasing profits, lowering prices and enhancing products.
Fresh and Enthusiastic
Taking on an apprentice means they will be completing on-the-job training with existing members of staff, as well as off-the-job training with a training provider such as Gateshead Council learningSkills. This can bring innovation and fresh ideas to your business; bringing up to date social and technological trends into your team, which many busy businesses may struggle to match pace with. They also bring new ways of thinking into your workplace and their enthusiasm can help motivate your other members of staff to keep driving your business forwards.
Successfully developing an Apprentice will also mean they can be entered into competitions and win awards that can put your business on the map in a unique way.
Loyalty
It's understandable that many employers are cautious about bringing relatively inexperienced, young employees into their teams. But the structure of an Apprenticeship gives you an opportunity to develop a motivated, skilled and qualified workforce. Employers who take the time to aid their apprentices growth really do reap the rewards, with the vast majority of apprentices stay with the same employer after completing their training.
Grants and Financial Support
The government offers large amounts of funding and grants to help you recruit an apprentice. With all employers being eligible to have at least 95% of their apprenticeship training cost funded by the government. You can also apply for a £1000 cash incentive paid by BACS directly to you for hiring an apprentice who is 16-18 years old.
*The funding and grants you're eligible for depend on your levy status. (What does that mean?)
Availability
Recruitment shortages have been hitting businesses hard across the country since late last year, and things don't seem to be getting any better soon. Many businesses are spending large amounts of time and money to recruit new members of staff and getting nowhere. We can save you the headache with our free and full recruitment service.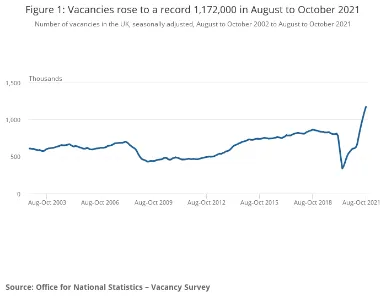 Interested? Have Any Questions?
You can reach out to us directly using the contact details below, or you can simply fill out the form to leave us a message and we'll get back to you.