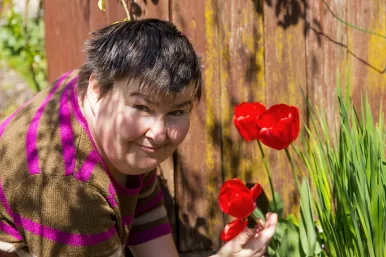 Welcome to our provision for young people (16-25) and adults who have a learning difficulty and/or disability.
Our courses, which from September 2023 will be delivered from our new site in Birtley, are designed to support individuals with learning difficulties and/or disabilities in a safe and inclusive learning environment that:
Supports and encourages our learners to achieve their goals and to progress.
Challenges our learners to be the best they can be and to have a voice
Supports and encourages independence
Gives learners access to high quality work placements and experiences (including our brand new Supported Internship for those with EHC plans)
Embraces difference and allows learners to be themselves
Our curriculum is based around the Preparing for Adulthood outcomes and we offer courses in:
Independent Living
Health and Wellbeing
Friends, Relationship and the Community
Life and Employment Skills (including access to Work Placements and support from our Work Coaches)
Our provision provides real opportunities for learners to prepare for the next stage of their life, whether that is work, independent living or further learning.
In addition to our Preparing for Adulthood courses, learners also have access to a range of personal development courses, to support our learners to explore their hobbies and interests and gain new skills and knowledge. In the past these have included: arts and crafts, cooking and baking, movement and music, relaxation, sports, coding and exploring cultures/places. Our September 2023 offer will be coming soon….
All of our courses embed essential English, Maths and ICT Skills and we also offer courses in higher level study around Customer Service, Health and Social Care, Hospitality and Catering, Art and Design and Science.
From September 2023 we are pleased to announce the launch of our brand new Supported Internship Programme. Learners will have a personalised study programme where they will develop new skills and, if applicable gain qualifications, they will also have access to a work placement within Gateshead Council for up to four days a week. As part of the Supported Internship there will be lots of opportunities to try out different types of work including: Office work, Customer Service, Working Outdoors, Technical Work, Care Work and much more. To be eligible learners must have an Education, Health and Care Plan (EHCP).
"Gateshead Council Learning and Skills provide a safe and stimulating environment, providing my daughter with the opportunity to reach her full potential" - (Carol, mum of Fran)
To learn more about our courses, to arrange a visit or to discuss how we can support you or another young person/adult contact us using the form below or by calling 0191 433 8770.